Featured Article
September 12, 2018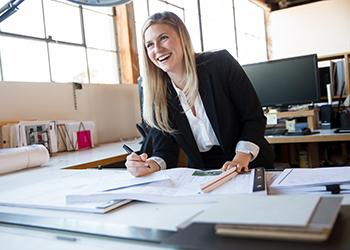 El Nariz/Shutterstock
We know when we're having a good day at work, but many higher education professionals don't know how to have a good workday. However, advice from numerous experts in productivity, high performance, and management can easily apply to higher education professionals. These tips, such as scheduling certain tasks at different times of the day to increase effectiveness, can help you have a better workday.
Recent Articles
August 27, 2018
Over the years, the role of college and university CFOs has shifted, especially at small to medium sized private institutions. They increasingly need to function as Chief Operating Officers in addition to their more traditional, fiscally-focused responsibilities. They assist the president and senior leaders in charting the vision for the future, play an on-going role to bring that vision to reality, and ultimately enable presidents to refocus on their more inspired societal role.
August 21, 2018
While more traditional views of faculty paint portraits of leisurely months away from campus, they are far from reality. Many faculty members work throughout the summer, continuing their research, revising current courses and preparing for new ones, reading the latest developments in their disciplines, and/or attending discipline-based organizational meetings and conferences. Such work should always be documented, as it can help you make a case for tenure and earn funding support.
August 20, 2018
Dr. Shai L. Butler is tired of authenticity. Why, you ask? Because we're still lying to ourselves, even in the higher education industry. We seek to make a difference in students' lives yet struggle with addressing the real barriers to retention and completion because we fail to have authentic mission v. margin conversations as an industry. The sooner we truly embrace the authenticity movement, the quicker we can figure out how to live out our noble missions and still be non-profits that break even.