Featured Article
October 23, 2018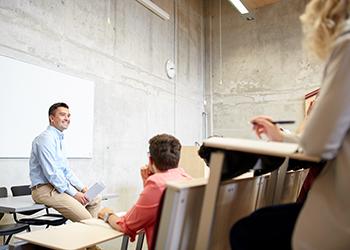 Syda Productions/Shutterstock
A course syllabus, while simple to create, is critical for students' engagement in and completion of a course, especially first-year students who aren't yet accustomed to college/university-level work. This tool can be a road map to success if the course instructor properly communicates, continually shares, and reviews it throughout the semester. So, why is the syllabus critical for success and what topics should you cover when reviewing it with your class?
Recent Articles
October 15, 2018
The latest generation of students heading to college is Generation Z -- and they're unlike any other before them. They want the education they need for career success at the lowest price, in the shortest time, and for the largest payoff. With this new breed of students starting their college selection process, schools would be wise to re-evaluate their recruitment efforts. Here's a closer look at what Gen Z students expect from a college education.
October 15, 2018
In Letter to My Bully's Enabler upon My Resignation, Daniel B. Griffith challenged leaders to think about how they respond to bullying and what they're doing to prevent it. In this follow-up article, he offers advice about how victims can deal with the issue. He explores a number of options that can help improve your situation at your current institution but also weighs in on when it may be time to consider quitting and finding a new position.
October 10, 2018
How can we approach difficult conversations and reach decisions that respond to concerns from all participants? The key is how we engage in conversation. Discussion and debate involve persuading others to see our point of view, disregarding the opinions of others, and constantly defending our position. Dialogue, on the other hand, allows everyone's viewpoint to be heard and helps a group to reach a decision that accounts for the interests of all.