Featured Article
October 15, 2018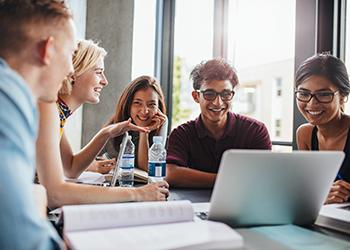 Jacob Lund/Shutterstock
The latest generation of students heading to college is Generation Z -- and they're unlike any other before them. They want the education they need for career success at the lowest price, in the shortest time, and for the largest payoff. With this new breed of students starting their college selection process, schools would be wise to re-evaluate their recruitment efforts. Here's a closer look at what Gen Z students expect from a college education.
Recent Articles
October 15, 2018
In Letter to My Bully's Enabler upon My Resignation, Daniel B. Griffith challenged leaders to think about how they respond to bullying and what they're doing to prevent it. In this follow-up article, he offers advice about how victims can deal with the issue. He explores a number of options that can help improve your situation at your current institution but also weighs in on when it may be time to consider quitting and finding a new position.
October 10, 2018
How can we approach difficult conversations and reach decisions that respond to concerns from all participants? The key is how we engage in conversation. Discussion and debate involve persuading others to see our point of view, disregarding the opinions of others, and constantly defending our position. Dialogue, on the other hand, allows everyone's viewpoint to be heard and helps a group to reach a decision that accounts for the interests of all.
October 8, 2018
There are plenty of apps and "life hacks" designed to help you have an efficient and productive day. However, the key to being your best self at work, a job interview, or a networking event may not require the most high-tech approach. Instead, a number of productivity experts recommend going low-tech and jotting down your goals and thoughts on an index card. Leave all the noise and distractions of your phone in one hand and hold what matters most in the other.