March 17, 2020
Coronavirus Update: Social Distancing on Campus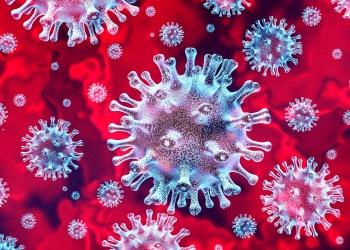 Lightspring/Shutterstock
The Coronavirus has made a gripping blow on the world economy. On March 11th, the World Health Organization (WHO)
declared Coronavirus, also known COVID-19, to be a pandemic
, signifying the number of confirmed cases across countries including Iran, Italy, South Korea, China, and now the United States. Politicians, government agencies, and public health officials alike are acting to contain the spread of the virus, and that impact has now been felt in the higher education sector. Notably, within the last week and since the designation of COVID-19 as a pandemic, there have been sweeping changes across college campuses that will have an impact on students, staff, and faculty in the short and long-term.
Social Distancing
According to both WHO and the Center for Disease Control and Prevention (CDC), one of the most effective ways of containing a pandemic is
social distancing
, that is limiting social gatherings and events among large groups of people. Obviously, the number of students on campus at even the smallest institutions can be in the thousands, thus many institutions have effectively closed physical campus spaces and cancelled most events through the spring term, however some classes and operations have moved to online platforms. In a
statement
to students at Harvard University, President Larry Summers stated:
"The goal of these changes is to minimize the need to gather in large groups and spend prolonged time in close proximity with each other in spaces such as classrooms, dining halls, and residential buildings. Our actions are consistent with the recommendations of leading health officials on how to limit the spread of COVID-19 and are also consistent with similar decisions made by a number of our peer institutions. The campus will remain open and operations will continue with appropriate measures to protect the health of the community. "
So far, there have been at least 88 institutions across sixteen states that have followed suit with this mandate, especially California, Washington state, and New York that have higher numbers of confirmed cases.
Residence Halls
The closure of physical campus spaces has also impacted students that live on-campus. Messaging has differed between institutions, but the general consensus is that since in-person classes are cancelled, students need to return home and vacate the residence halls. Students with economic hardships or a lack of housing options are allowed to stay in limited cases. Largely informed by the
guidelines
released by John Hopkins University and the CDC, this strategy is intended to mitigate and contain the spread of COVID-19, particularly for residence halls that house large numbers of students year-round.
Study Abroad Programs
As of Saturday, the CDC issued a
Level 2 Travel Advisory
for most countries outside the U.S. In accordance with this advisory, most universities have cancelled all non-essential travel for faculty and staff. Students studying abroad have also been called home from many study abroad programs in countries including the United Kingdom, Italy, and China. Given the development of the virus and its rapid spread across the world, U.S. college students are being extradited and, in some cases, quarantined if they are returning from countries heavily impacted by COVID-19. The National Association for International Educators also
issued a statement
:
"In response to ongoing developments regarding the novel coronavirus (COVID-19), the U.S. Centers for Disease Control and Prevention (CDC) issued guidance on March 1 asking U.S. institutions of higher education to "consider postponing or canceling student foreign exchange programs." NAFSA recommends that each institution work with state and local public health officials to determine the best approach for its students and scholars, which we recognize many members are already doing."
As of 2017,
over 340,000 students
studied abroad in programs across Europe, Asia, Africa, South America, and Antarctica.