March 7, 2018
The PROSPER Act's Impact on Higher Education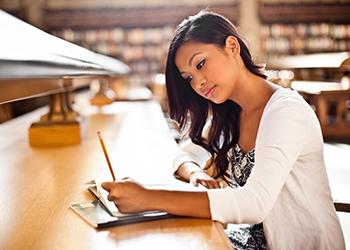 arek_malang/Shutterstock
The Higher Education Act (HEA) reauthorization has the potential to significantly impact colleges and universities. The current bill to reauthorize HEA was introduced by Reps. Virginia Foxx of North Carolina and Brett Guthrie of Kentucky and is named the Promoting Real Opportunity, Success, and Prosperity through Education Reform, or PROSPER, Act.
According to the
House's bill summary
, the PROSPER Act has four main goals: 1) promote innovation, access, and completion; 2) simplify and improve student aid; 3) empower students and families to make informed decisions; and 4) ensure strong accountability and a limited federal role.
Supporters of the bill argue that it is time for reform in higher education and that the PROSPER Act will achieve important goals, such as
decreasing unnecessary regulation
and
increasing spending on student aid over time
.
However, critics argue that the bill will make college less affordable as well as less accountable to student outcomes. A statement from John B. King Jr., president and CEO of the Education Trust, urged Congress to reconsider the bill as it currently stands. "As Congress continues to consider reauthorizing the Higher Education Act, we sincerely hope it will start to work in a bipartisan way to craft a strong bill that advances access, affordability, and completion -- especially for students of color and those from low-income families -- instead of continuing to pursue this shortsighted and misguided path."
While the bill is controversial and still subject to change, a description of the PROSPER Act as it currently stands is below:
Several aspects of the PROSPER Act focus on promoting innovation in an attempt to prepare students to enter the workforce. The Act would expand opportunities for students to participate in "earn-and-learn" programs, support partnerships between institutions of higher education and industry, increase opportunities for apprenticeships, repeal the current definition of distance education, encourage competency-based education, and allow new, unaccredited providers to partner with colleges and universities to offer aid-eligible programs. Supporters of these programs argue that the innovation will provide students with new pathways to enter the workforce while opponents worry about the lack of accountability for new programs.
The PROSPER Act also emphasizes college access and completion by offering a Pell Grant bonus to students taking 15 credits per semester and setting aside funds for evidence-based programs focused on increasing college access or increasing college completion. Pell Grants will also be impacted in the bill's "one grant, one loan, one work-study" program. The one grant program will require institutions to disburse Pell Grants on a weekly or monthly basis and prohibit students from receiving grants if they have not earned academic credit in the past years of grant receipt. The one loan program would restructure the six current loans into one new loan program. This would allow one unsubsidized loan per category of borrower: undergraduate, graduate, and parent. The loan program would also mandate annual and aggregate limits on borrowing and weekly or monthly loan disbursement. The one work-study program would aim to equitably distribute work-study funding based on student need and set aside funding for institutions with a history of strong completion rates for Pell Grant recipients.
The bill would also eliminate all loan repayment options other than one standard 10-year repayment plan and one income-based repayment plan, and would make the FAFSA available via mobile app.
While supporters of the bill believe the new financial aid system will streamline and simplify the process for students, opponents worry that the caps and limitations will increase the number of students forced to turn to private loans to finance their education. Those currently working in higher education worry that the changes may impact overall college affordability for students. "While the PROSPER Act includes some changes to the federal student aid programs that we believe deserve the support of the higher education community, we have concerns about other aspects of the bill -- particularly the proposed elimination of several student aid programs," said Megan Coval, NASFAA vice president of policy and federal relations. "Eliminating these programs without making a significant attempt to backfill the loss in federal student aid elsewhere, would leave low- and middle-income students worse off. NASFAA firmly believes all savings generated from program eliminations must be reinvested into other student aid programs."
Other aspects of the proposed reauthorization focus on enabling students to make informed decisions about their future. The bill would require the Secretary of Education to notify high school students about the availability of financial aid, maintain an online and app-based aid estimator tool, and create a College Dashboard with information about colleges and universities, including the debt and salary of aid recipients.
Another controversial aspect of the PROSPER Act are the proposals regarding accountability. Supporters argue that the bill would increase accountability through requiring accreditors to assess the institution's success in relation to its mission and annually identify institutions experiencing difficulties. Opponents argue that the repeal of several federal regulations and reporting requirements, as well as the decrease in the power of the Secretary of Education, would decrease accountability, especially in regard to for-profit institutions.
The PROSPER Act is still awaiting consideration and while House members are optimistic, reauthorizations tend to be lengthy processes. Several higher education groups continue to lobby senators and representatives to influence the final outcome, so the specifics of the bill may change. If there are aspects about the bill you're passionate about,
reach out to your elected officials
to express your support or concerns.