Featured Article
September 20, 2021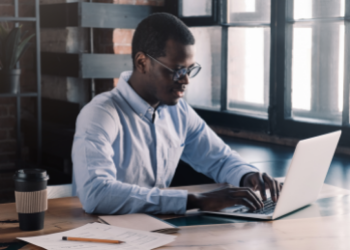 Damir Khabirov/Shutterstock
Writing an effective cover letter is an essential step in landing a joint position. Bertin M. Louis, Jr. PhD. shares how to format a cover letter step-by-step for a position that contributes to two academic departments or colleges. Louis advises joint position job seekers to demonstrate how they can contribute to both units through research, teaching, and service.
Recent Articles
September 16, 2021
In years like the past one, leaders should be making extra effort to buttress the mental and physical well-being of their teams. For leaders, job number one today is encouraging, cheering on, and cheering up professionals who feel besieged by a volatile and rapidly changing workplace. Team success starts with being a coach, counselor, and cheerleader.
September 2, 2021
When it comes to allocating how we go about doing our work or job search, we often measure in hours -- not money, units of energy, or other increments of time such as days, weeks, or minutes. Justin Zackal highlights two rules for getting the most out of our work hours. The Rule of 52 and 17 and Ed's Three-Hour Rule can act as guides and structures for success.
August 18, 2021
Candidates need to prepare good questions for the end of a job interview. There are many common questions to ask, but you have to be an uncommon candidate if you want to get the job. Justin Zackal highlights three uncommon questions job candidates can ask at the beginning, middle, and end of the interview that will leave a lasting impression on interviewers.