Featured Article
July 15, 2019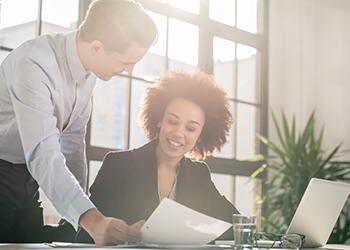 Kzenon/Shutterstock
As a manager, how can you keep your stellar staff members engaged when there are no formal advancement opportunities to extend? These high performers tend to learn and evolve quickly, and keeping them motivated can be challenging. A meaningful alternative is to provide stretch assignments -- opportunities that are beyond the scope of team members' job descriptions. They show your high performers that you recognize their ability and you support their continued growth.
Recent Articles
July 12, 2019
HigherEdJobs has invited with Janet Kidd Stewart to write a three-part series on financial literacy. She will cover what staff and administrators need to know and communicate to prospective students before they apply, while they're in school, and after they graduate. In this first blog, Stewart explains how schools can stand out as leaders in financial wellness and the importance of helping prospective students and their families understand the real costs associated with college.
July 8, 2019
While current books and scholarly articles compete for attention by outlining the top skills for being a great leader, some say it is merely a matter of encouraging the heart -- making employees feel appreciated, liked, empowered, and worthy. After all, one's feelings about their supervisor and work environment dramatically predetermine one's work success -- and therefore, the success of the enterprise itself. The good news? Encouraging the heart can be done easily.
July 8, 2019
In Bringing White Men to the Table to Talk about Race, Daniel B. Griffith encouraged those traditionally identified as privileged in society to explore that privilege and contribute to conversations about race and diversity. Now, he shares some advice for coaching such individuals to become more culturally sensitive, aware, and supportive of others whose backgrounds and identities are different from their own. These six tips will help you provide a more productive coaching experience.