Featured Article
February 20, 2020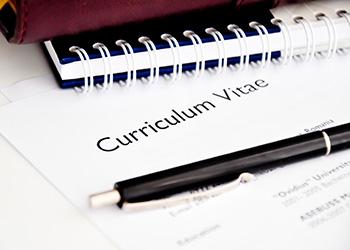 Eviart/Shutterstock
Whether you're writing a resume or CV from scratch, starting a job search in higher education, or revamping your application materials, you need a basic framework to get started. This crash course is a must-read before for all job seekers, as well as those looking to refresh their application materials. Get a quick refresher on the terminology, followed by the best practices relating to layout and fonts in your resume/CV, sections, chronology, length, wording, and even saving your documents.
Recent Articles
February 17, 2020
No matter how long we have been in higher education, there is always something new and interesting to learn, and that's one of the most important reasons to attend annual professional meetings and conferences -- even as a leader. Regular attendance provides an opportunity to learn new strategies for improvement, to address multiple issues over time, and to build a network of colleagues who can serve as sounding boards and support your career development.
February 13, 2020
Positioning is an important part of creating a path to upward career mobility in higher education. If your goal is to advance, it's important to have a plan that will help position you for success. After twenty-three years in higher education, Dr. Shai L. Butler is sharing three truths she has learned from her mentors, mentees, and her own experiences with search committees. These pieces of advice can help you play a winning hand and land the job.
February 10, 2020
The notion of a college town may conjure a quaint picture, but the relationships between institutions and the communities in which they are situated are dynamic. They require diligent, strategic tending. Recently published, "The New American College Town" by James Martin and James E. Samels & Associates offers background, insights, and advice about navigating these relationships. Get an inside look at some of the topics covered in the book.