Featured Article
August 3, 2021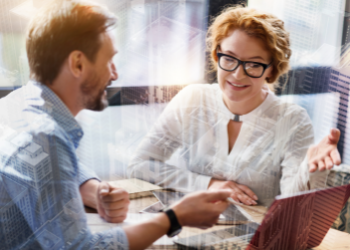 Dmytro Zinkevych/Shutterstock
Justin Zackal highlights three reasons why your mentor shouldn't be your boss and three types of mentors to pursue instead. Research has shown the benefits of having a good mentor throughout your entire career, but having multiple mentors is like having connected data points on a coordinate plane that points to career success.
Recent Articles
June 14, 2021
As we return to campus, the new, in-person and post-pandemic work environment will certainly be an adjustment. To perform well, you have to make choices about your environment to break habits from your remote setting and undo what Zoom has done to you. Here are some adjustments to make as you return to campus, including setting new boundaries, showing more compassion, and more.
June 1, 2021
The Chaos Theory of Careers states that people who are developing their careers are part of complex, dynamic open systems, and as a result they are subject to complexity, change, and chance. Change is inevitable, sometimes anticipated and other times unexpected. So how can you survive and thrive in the chaos of a higher education career?
May 28, 2021
It goes without saying that change comes slowly in higher education, but recent studies show that institutions have become more diverse and made stronger commitments to diversifying personnel across race and gender. This is a positive trend toward gender equity, but there are still three main obstacles institutions must address to be a safe and supportive environment for women leaders.