Featured Article
May 13, 2019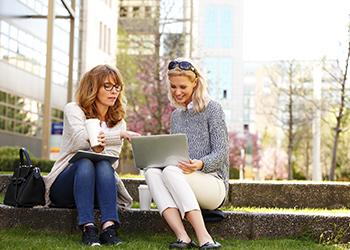 Kinga/Shutterstock
One of the more controversial Gallup poll questions finds that having a best friend at work leads to better performance. However, if you really want to perform better at work and advance your career, you'd be wise to find a mentor instead. Unlike friends who often only tell you what you want to hear or try to make you feel good, a mentor will speak the truth. You can find mentors both inside and outside your current institution, but be sure to pick the right ones.
Recent Articles
May 8, 2019
Chefs make great dishes by mixing a variety of flavors. Great directors bring together the right crew, actors, and writers to film a great movie. Likewise, the best leaders in higher education assemble a team of people with complementary -- not identical -- talents and perspectives. The ability and experience to find the right mix and use the advantages of diversity is truly a leadership competency. Every supervisor, manager, administrator, coach, teacher, or leader would be wise to develop this skill.
April 24, 2019
Over the years, you've probably heard this career advice: Follow your passion and be an expert in your field. As it turns out, it may not be in your best interest. Experts say that the advice to follow your passion reflects a fixed mindset, meaning you believe your qualities are "carved in stone." That mindset sets many aspiring professionals up for failure. Instead, higher education professionals need a growth mindset and institutions a culture of development.
April 19, 2019
Often, when it comes to interviewing, we feel as though we're meeting with a judge and jury who decide our fate. Instead, think of it as simply meeting with prospective co-workers who want to see what it might be like to work with you. You're most likely to impress when you feel calm and like yourself. If you're able to get a sense of what the team may be thinking, it can calm your nerves and enable you to have this important conversation from a comfortable place.