Featured Article
March 21, 2019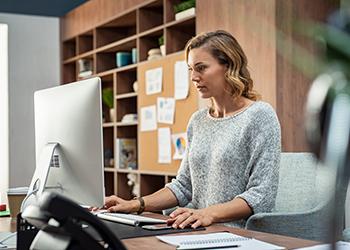 Rido/Shutterstock
Very few of the job descriptions on HigherEdJobs mention "checking email," and yet most of us are spending nearly a third of our time reading and answering emails. Some reply to emails immediately while others are reluctant, taking several days to answer. Still, other people avoid it for weeks and some never reply at all, preferring to focus on more important or "deep work." If you're struggling to get your real work done due to email, consider these strategies to increase efficiency.
Recent Articles
March 13, 2019
What should you do when you lose a job you loved due to a lay-off, a re-org, or new management? Regardless of the reason, losing a job that suited you so well can be profoundly unsettling. It's okay to have a period of mourning, but remember, you're well-prepared to find that fit again somewhere else -- because you know what the ideal leadership, culture, and role look like for you. Consider the steps in this guide for finding a new position you can love as much as the one you lost.
March 11, 2019
These days, taking or changing jobs in higher education is not a move for the risk-averse. With several small colleges closing due to financial troubles in the past couple of years, we didn't need Moody's "negative outlook" to tell us the industry is struggling. This trend has left many higher education job seekers feeling uncertain about their next career moves. However, with the right precautionary measures, you can make an educated decision about a potential employer.
March 1, 2019
Ever wonder how higher education differs among countries? Ian Newbould, who has led universities in the U.S, Canada, and the United Kingdom, provides a first-hand look at how university culture, governance, and funding in each location compares. All strive to support the aspirations of their young people. However, each country has its own way of approaching funding, assessing an institution's quality, and handling turnover at the executive level.