Featured Article
July 28, 2020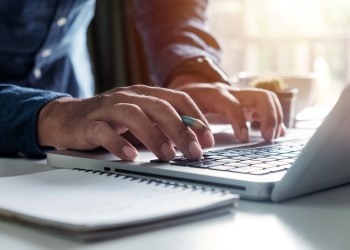 mrmohock/Shutterstock
The dog days of summer are a good chance for each of us to pause and think about the impact our work is really having. Writing is a big portion of this "work" in higher education, but academic writing is often dismissed as being unreadable, uninteresting, or just plain out of touch with the general population, and much of it is never read. How do we create writing that's more accessible and memorable to the everyday reader?
Recent Articles
July 20, 2020
Student health centers will be a focal point during the current pandemic and beyond. As colleges prepare to open their campuses for the fall semester and adhere to new guidelines, what will these evolving needs related to student health mean for careers in higher education? Several health professionals weigh in on how centers may need to adjust to accommodate greater student health needs and the skills that will be useful for all those working on campus.
July 16, 2020
In addition to a COVID-19 global pandemic, there's another public health crisis that we are facing -- the crisis of racism in the United States of America. Like COVID-19, it has its own language that is important to understand. Dr. Shai L. Butler offers a primer on the terms used in the language of racial and social justice, including "diversity," "inclusion," "equality," and "equity." "If we plan to eradicate a pandemic," Butler says, "we must accurately understand what we are fighting and appreciate its distinct definitions."
July 15, 2020
Leo Z. Archambault, DBA provides an in-depth look at the book, "Markets, Minds, and Money: Why America Leads the World in University Research" by Miguel Urquiola. In an attempt to answer how American research universities rose to preeminence, Urquiola compares them to their European counterparts, identifies three significant differences, and highlights various examples from the history of U.S. colleges and universities.