Featured Article
September 18, 2019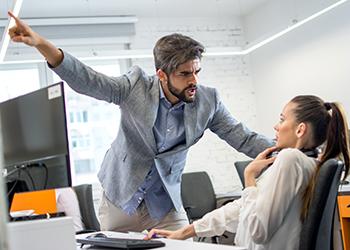 Bojan Milinkov/Shutterstock
The strong female presence on every level of academic life seems at though it would foster environments where female students and professionals are respected and well-supported in their work -- and yet reports of male students and professionals behaving destructively towards women continue to surface regularly. Meyer explores the idea of toxic masculinity, how it relates to these violent stories, and how it roots within a culture and within institutions of higher education.
Recent Articles
September 16, 2019
In a previous article, Charles R. Middleton discussed how to depart from an institution graciously. Now he shares advice for how to arrive at a new institution successfully. Although he cautions about the personal consequences such as leaving behind friends and adapting to a new community, he says managing your professional arrival on campus is most important. He advises to say little, listen a lot, and ease into the new environment over time.
September 12, 2019
So, you finally secured a tenure-track position? Now that you have stepped into an academic arena with the expectation of achieving tenure within seven years, let's slow down for a few minutes and discuss how to build toward the tenure victory by 'acing' your first semester. Here's a look at steps that can help you put your best foot forward, as well as missteps that can have serious repercussions on your early academic career and even cut short your time at the institution.
September 9, 2019
Whether it's among students or colleagues, higher education professionals know the power of questioning. It can help you learn, solve problems, and perhaps most importantly, shift your thinking. Self-described questionologist Warren Berger has more than 400 questions in "The Book of Beautiful Questions," but let's explore the 10 best ones to ask in order to shift your thinking at work. Berger says questions like these can "remind you to slow down and think more" and "broaden your perspective."