Featured Article
January 9, 2020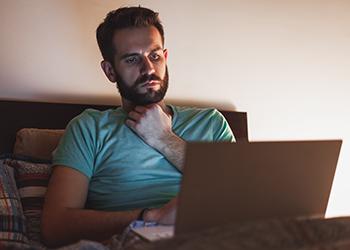 Marjan Apostolovic/Shutterstock
Higher education professionals, much like health care professionals, are empathic and get satisfaction from helping others. However, empathizing too much can lead to burnout, or another type of chronic stress called "compassion fatigue," which results in mental or physical exhaustion, caused by exposure to other people's trauma. An assistant professor of counseling and development shares some insight on how to avoid burnout and compassion fatigue.
Recent Articles
January 6, 2020
Since the 1950s, enrollment of international students has been on the rise and these students have made significant contributions to U.S. colleges and universities. However, as the political climate has shifted among countries that once welcomed international students with open arms, enrollment is in decline. Campus administrators and professionals must help international students overcome the challenges of visa status and address the impact that decreased enrollment has had on student diversity and talent acquisition.
January 3, 2020
Cultural fit is something we often hear in higher education. Lack of fit is often one of the reasons cited for why job finalists aren't selected and why new hires fail. However, experts say that the concept has become a new form of discrimination and recommend focusing on employees' cultural contributions instead. You can start by asking five questions that will lead to positive change, according to Adam Grant, an organizational psychologist.
December 17, 2019
Colleges and universities must "break their addiction to the relentless pursuit of dwindling numbers of eighteen-year-olds," says Dr. Shai L. Butler. Instead, she believes that institutions must turn their focus to new and emerging student markets -- mothers in particular. Investing in supportive family services to help these students succeed is one of the untapped methods through which colleges can simultaneously increase student retention and build the morale of a segment of employees.