Featured Article
December 12, 2018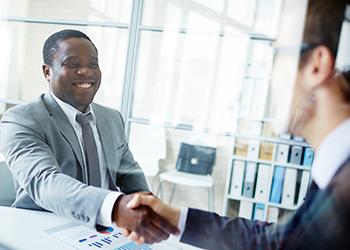 Pressmaster/Shutterstock
When it comes to interviewing for a job, preparation is key, but you should be careful not to overdo it. You want to do just enough research so that you know what to expect, can speak intelligently, and wow your interviewers with a few key facts about the college or university. However, don't do so much research that you sound as though you're reciting their marketing materials. Do you know the other keys to a successful interview? Find out the basics in this interview guide.
Recent Articles
December 7, 2018
Experience with service-learning and community engagement is an increasingly important characteristic that employers and search committees look for in job candidates. Getting involved with the community is important for students, institutions, and society. Service-learning not only increases student understanding of course material and personal development, but can also help colleges and universities reverse the decreasing public confidence in higher education.
October 23, 2018
A course syllabus, while simple to create, is critical for students' engagement in and completion of a course, especially first-year students who aren't yet accustomed to college/university-level work. This tool can be a road map to success if the course instructor properly communicates, continually shares, and reviews it throughout the semester. So, why is the syllabus critical for success and what topics should you cover when reviewing it with your class?
October 15, 2018
The latest generation of students heading to college is Generation Z -- and they're unlike any other before them. They want the education they need for career success at the lowest price, in the shortest time, and for the largest payoff. With this new breed of students starting their college selection process, schools would be wise to re-evaluate their recruitment efforts. Here's a closer look at what Gen Z students expect from a college education.