Featured Article
August 6, 2019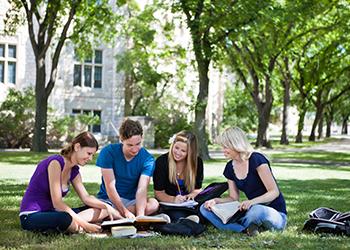 Tyler Olson/Shutterstock
As graduation ceremonies come to a close, colleges and universities across the country shift to the summer season, but what happens during those three months? It's a time to reflect on the progress made during the past year and to prepare for new students coming to campus who will bring excitement and fresh energy with them. It's a time for new student orientation, summer immersion programs, and transitions among faculty and administrators.
Recent Articles
August 5, 2019
No one likes to work for a boss who micro-manages or overloads employees, is uninterested in their professional development, or is challenging in some other way. However, the experience of working for what you might consider a 'bad boss' presents unique and valuable opportunities for professional growth, such as taking initiative and managing up. Experts recommend embracing the experience and using the lessons you learn to advance your career.
July 29, 2019
We leave institutions for many reasons, but a big one is that opportunities for continued advancement are blocked. The path forward is occupied by people who are not likely to leave. However, as we move on to our next position, it is imperative to leave with grace and integrity. Middleton cautions against appearing to be overly excited about departing and being critical of the institution you're leaving and makes recommendations for leaving on good terms.
July 15, 2019
As a manager, how can you keep your stellar staff members engaged when there are no formal advancement opportunities to extend? These high performers tend to learn and evolve quickly, and keeping them motivated can be challenging. A meaningful alternative is to provide stretch assignments -- opportunities that are beyond the scope of team members' job descriptions. They show your high performers that you recognize their ability and you support their continued growth.