Featured Article
April 8, 2020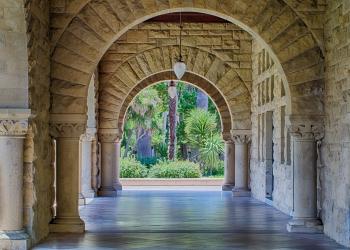 Ken Wolter/Shutterstock
Anticipating and managing crises has become a necessity in today's world, and organizations have quickly developed degree programs and institutional positions to meet this demand over the last few years. The COVID-19 pandemic serves as a reminder of the importance of having effective crisis management plans and considering the before, during, and after. Much like a crisis, these plans are ever-evolving documents and these five tips should be significant components of them.
Recent Articles
April 2, 2020
Like many faculty, Scott Cowen was both horrified and daunted when he was instructed to transition his teaching from the classroom to online due to the coronavirus pandemic. After 45 years in academia, as a faculty member, dean, and university president, he was leery of "remote teaching." However, as a leader, he knew he must approach the crisis as an opportunity to learn and grow and identify the silver linings. Though it wasn't a painless transition, he says he's learned a number of "new tricks" for more effective teaching.
April 1, 2020
Over the past month, due to COVID-19, faculty have had to learn online teaching the hard way -- thrust into the situation with limited notice and little training. As recently as 2019, less than half of college faculty had taught an online class before. In these unprecedented circumstances, faculty need support and development to succeed. However, academic leaders are also adjusting to a new reality. Given that most have not had time or training to organize this transition in an ideal way, how can they best support faculty?
March 20, 2020
The severity of the coronavirus (COVID-19) is changing daily life for many Americans, including students, faculty, and staff at colleges and universities. In just a short time, it has created new circumstances and expectations for how we learn and engage in higher education. There has been a long-standing debate about whether technology improves or hinders learning, and this sudden shift for online learning will be a test for both students and faculty. There are both benefits and challenges presented by this transition to remote learning environments.