Featured Article
October 27, 2020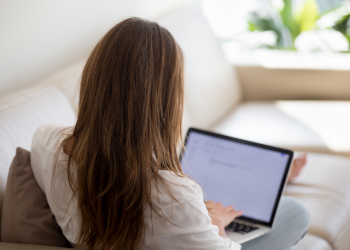 fizkes/Shutterstock
Working on an application for your next position? Or perhaps you are wondering why the ones you've submitted aren't getting you interviews? Regardless of what stage of the job search you're in, there are many best practices to remember while writing. Here are five types of words you should be wary of using on all your application materials and during job interviews.
Recent Articles
October 23, 2020
The expectations and reality of a job sometimes don't align, but it doesn't mean you're a failure. Whether you're new to your institution, and it's different than you imagined it, departmental restructuring is changing your role, or teaching remotely is making your semester feel uncomfortable, here's how to pivot if your teaching role is not what you expected.
October 22, 2020
In light of current calls for racial justice and increased activism, several colleges and universities have renewed their focus on, and investment in, Black Studies. This also means that more Black Studies positions are on the horizon for this academic year and the next. A Black Studies scholar shares four tips for becoming a stronger Black Studies scholar.
October 15, 2020
This year has brought new calls for racial justice, and colleges and universities across the nation are attempting to answer that call with an outpouring of solidarity. As they strive to tackle and engage issues of racial injustice, one voice is at the center of these complex issues is the chief diversity officer (CDO), who helps institutions move forward on the path to address inclusion with policies, programs, and people.